To improve your experience and keep you informed on new developments, we are currently using UserGuiding in the OffSec learning platform.
From time to time, notifications will be made available in the OffSec learning platform to let you know about maintenances and to provide you updates, tours or walkthroughs of newly released features.
They may appear as short videos or texts when you access your account.
Here is an example: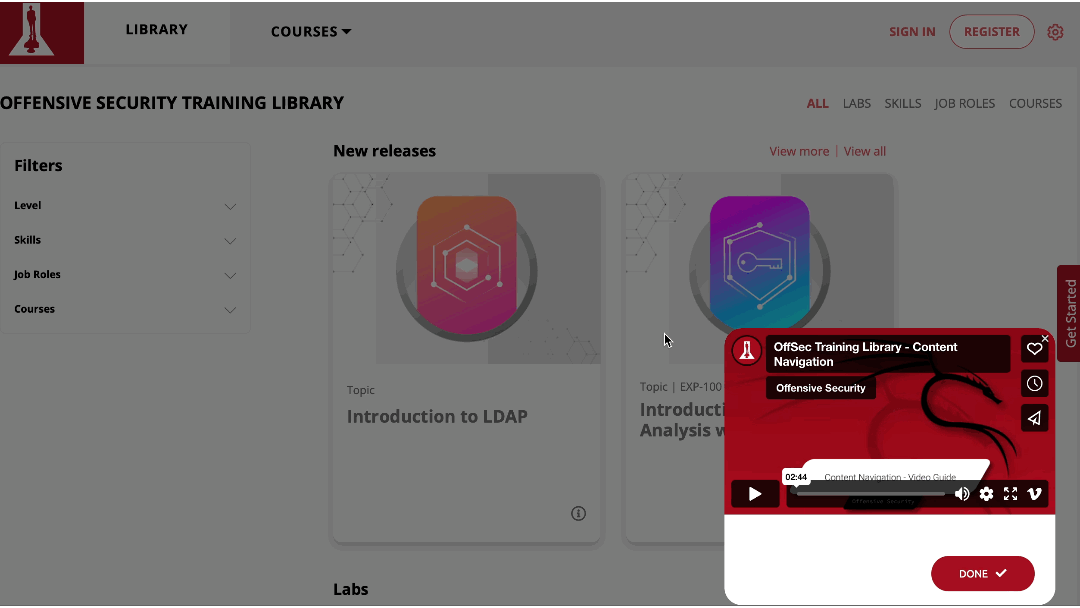 Depending of the area of the Offsec Learning Library you are exploring, you will also have a number of available handpicked articles that you will likely benefit from reading.
You may see and access them by clicking the 'Resource center' button at the right side of its designated page.
As an example, you can try going to the PEN-103 course page and see if you have the Resource center button at the middle right of the page.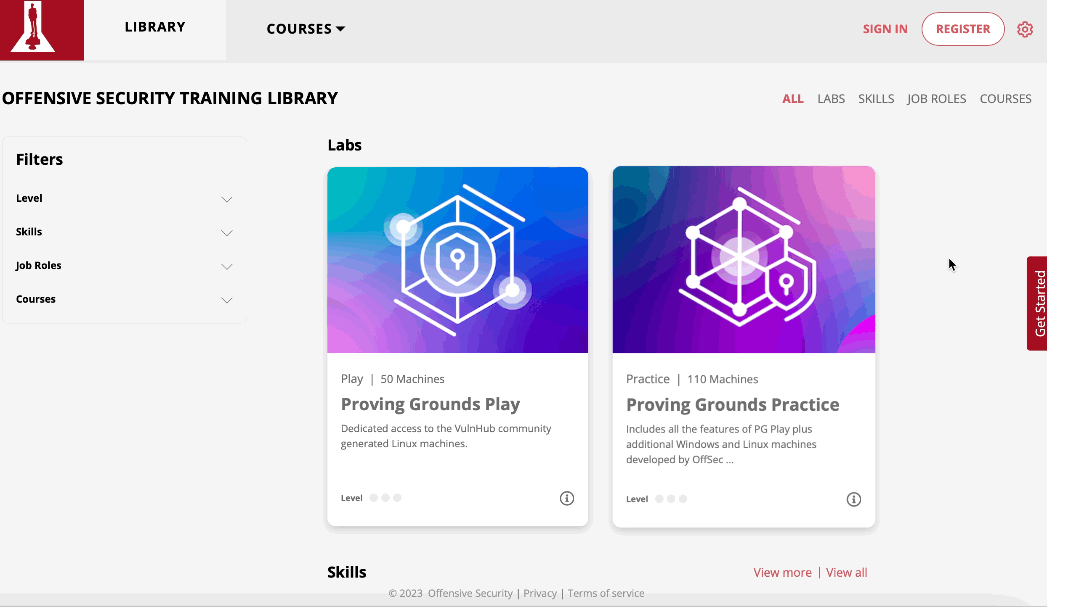 You may also use the Resource center to directly search our Help Center for more support.
In case you do not see these features, please check your browser and make sure you disable any ad-blockers or whitelist userguiding.com for the entire OffSec learning platform.
For additional relevant steps, please check General troubleshooting steps article or submit a request here.