The partner locator will allow you to search for OffSec Partners by type and location.
To see the results (if there's any), you can check the map or you can scroll down to see the list.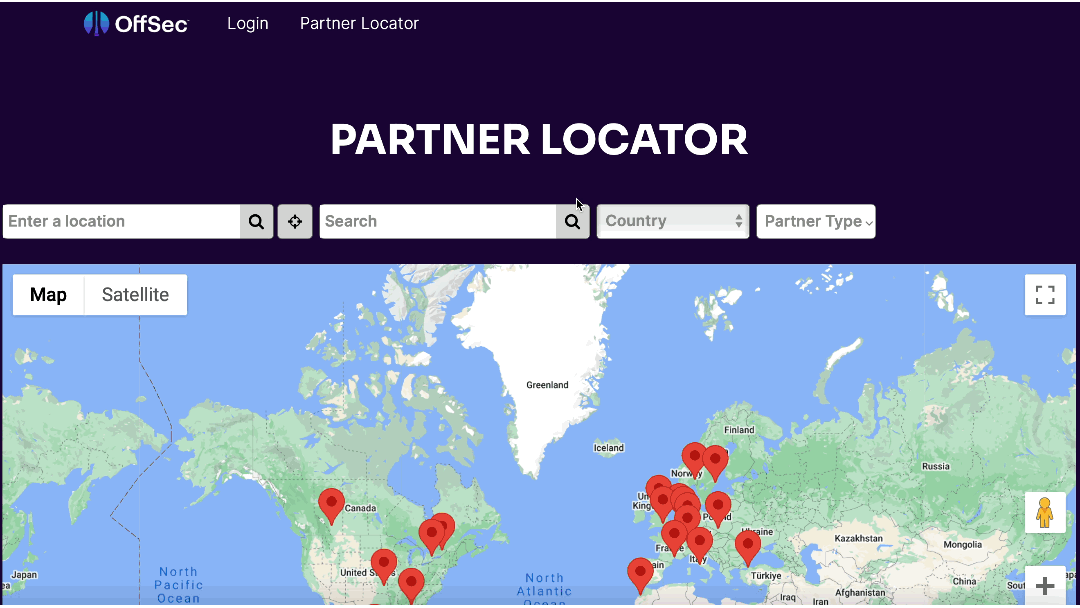 If you encounter difficulties accessing the locator, please disable any browser add-ons, including ad blockers, or attempt to open the link using a different web browser to ensure smooth access.