You can have multiple emails associated with your Offsec account, however, only the primary email can be used to receive notifications from our system or reset your password in the OffSec Learning Library.
You can change your primary email by following these steps:

Log in to your Learning Library account.

At the top of your control panel, click on your username and select Personal Data.

In the Username & Emails section, you will see your primary email. Below the primary email, click on the add email address and another column will be added.

Add another email address below your primary email address.

Verify your new email address.

Once your new email address has been verified, you can switch and make it as your new primary email.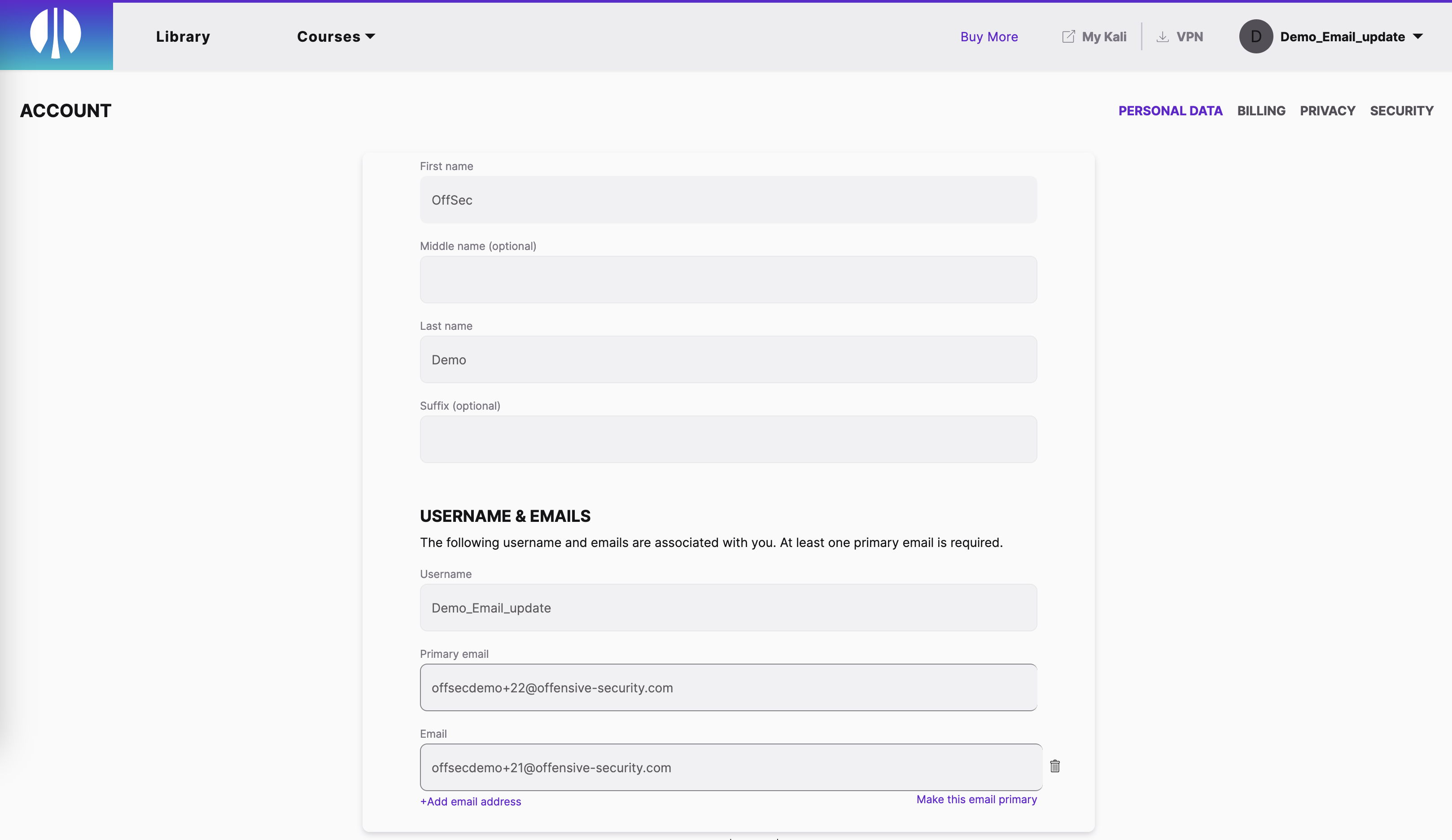 ---
If you forgot your password, you can recover it using your primary email address. For more information please see Change my password. If you no longer have access to your primary email, please submit a ticket and we'll be happy to assist you in recovering your access.