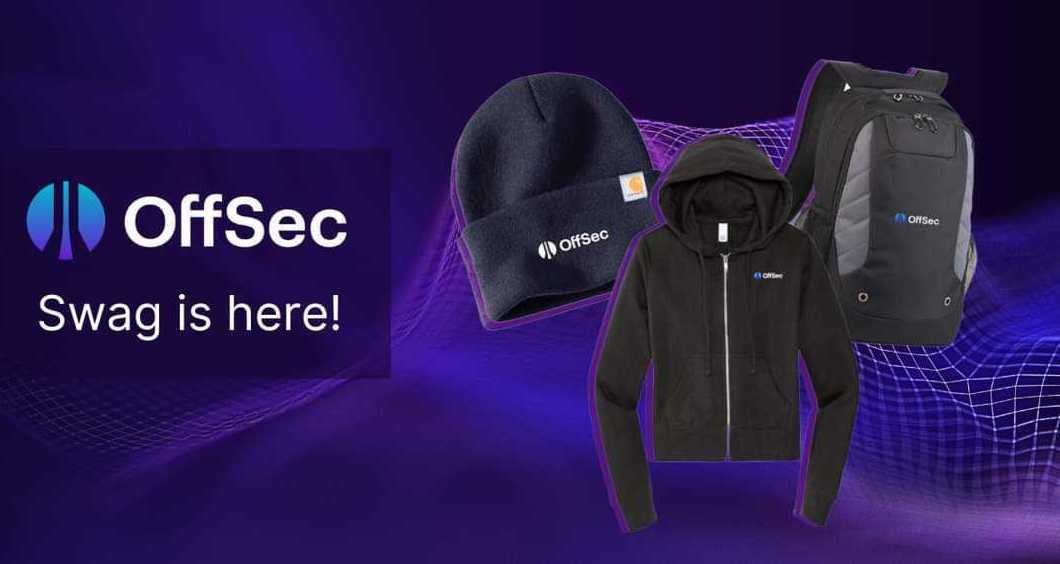 Check out our OffSec Swag Store!!
The OffSec Swag Store offers a variety of products, including T-shirts, backpacks, hoodies, caps and much, much more.
Should you have any questions about the OffSec Swag Store, we invite you to visit the
FAQ and Orders and returns pages.
If you cannot find the answer to your questions in the pages above, you can reach out to a member of the team at offsec@dib-inc.com
Alternatively, you can call a member of the team at +1 646 603-6925 between 9 a.m. and 5 p.m. EST Monday through Friday.
We hope you'll enjoy our OffSec Swags!!