Each of our courses, with the exception of our Fundamental Learning Paths has a syllabus available online to see what topics are covered. You can view them at the following URLs:
You can also view all topics for our courses, including the Level 100 course topics on our main Learning Library page. You are not required to be signed in in order to view the course topics pages: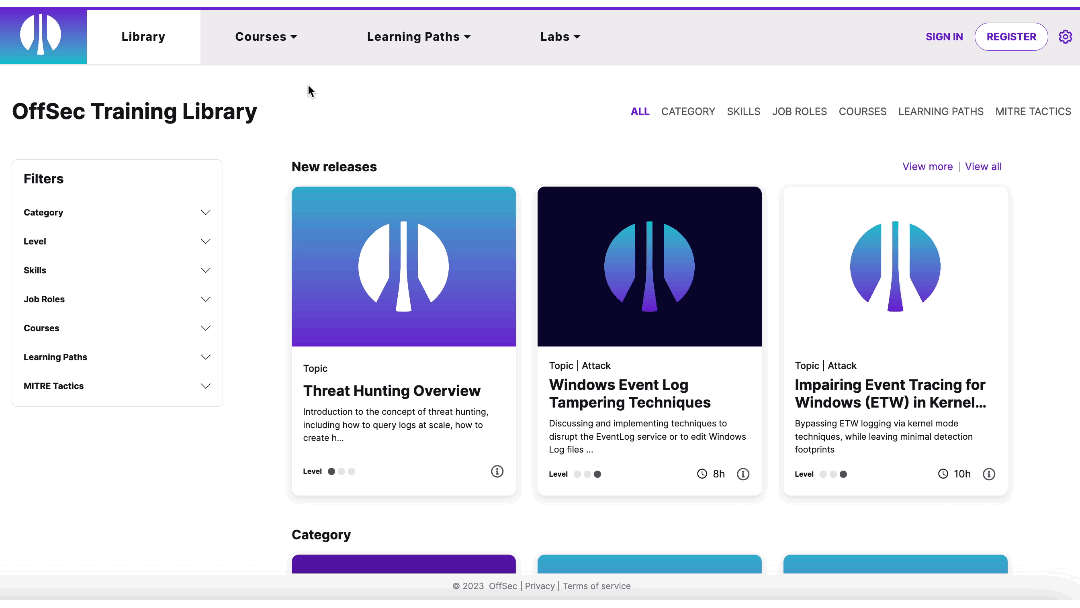 Please read our Fundamental Learning Paths FAQ for additional information on our Level 100 courses.