The Leaderboard ranks PG participants by number of points earned. Points are earned by accessing lab machines (hosts) and submitting correct hashes.
You can access the Leaderboard by clicking on the More button in the upper right area of the control panel.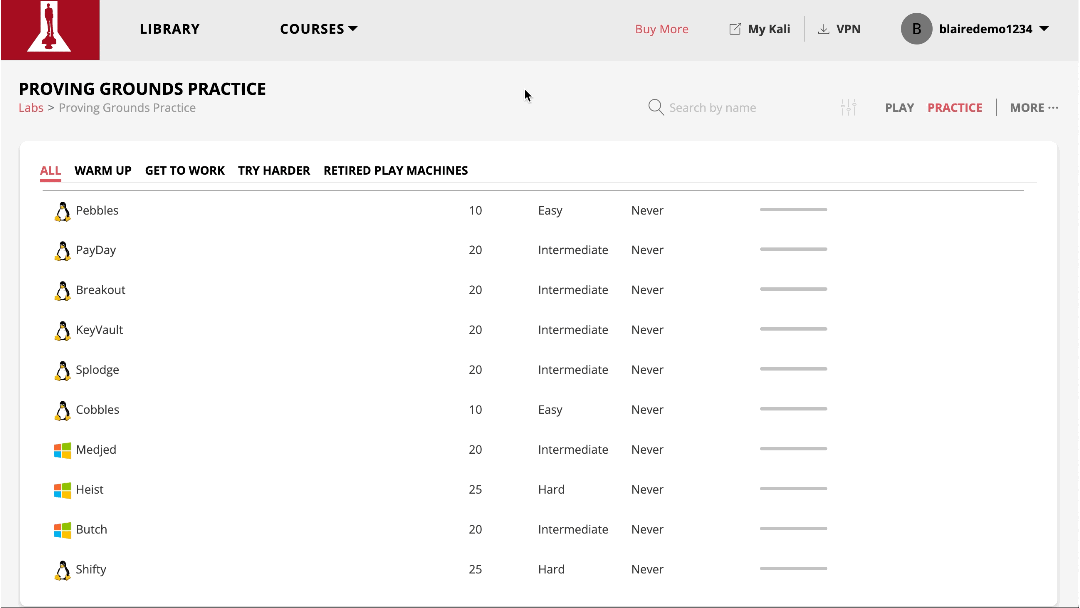 You will see your position, hashes, hosts, and points on the top right corner of the leaderboard.