It is easy to submit a support request via the Help Center by following these simple steps.
1. To submit a help request or ticket, all you need to do is navigate to an article, and at the bottom click on Submit a request.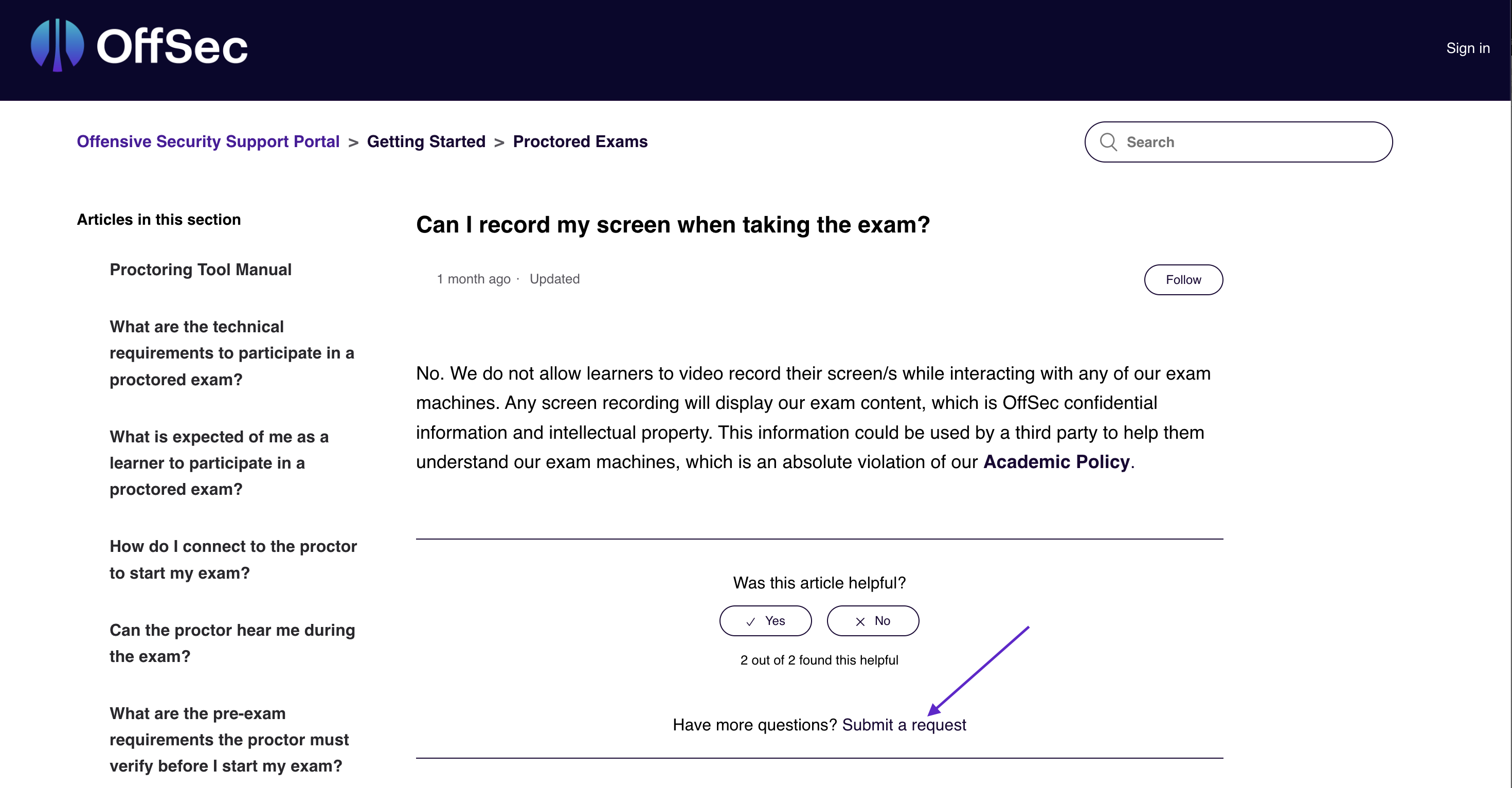 2. Depending on whether you are signed in or not, you may see an Email field or not. In this example, we are not signed in as a user so you will be required to fill out your email address. If you are signed in, the email is not required.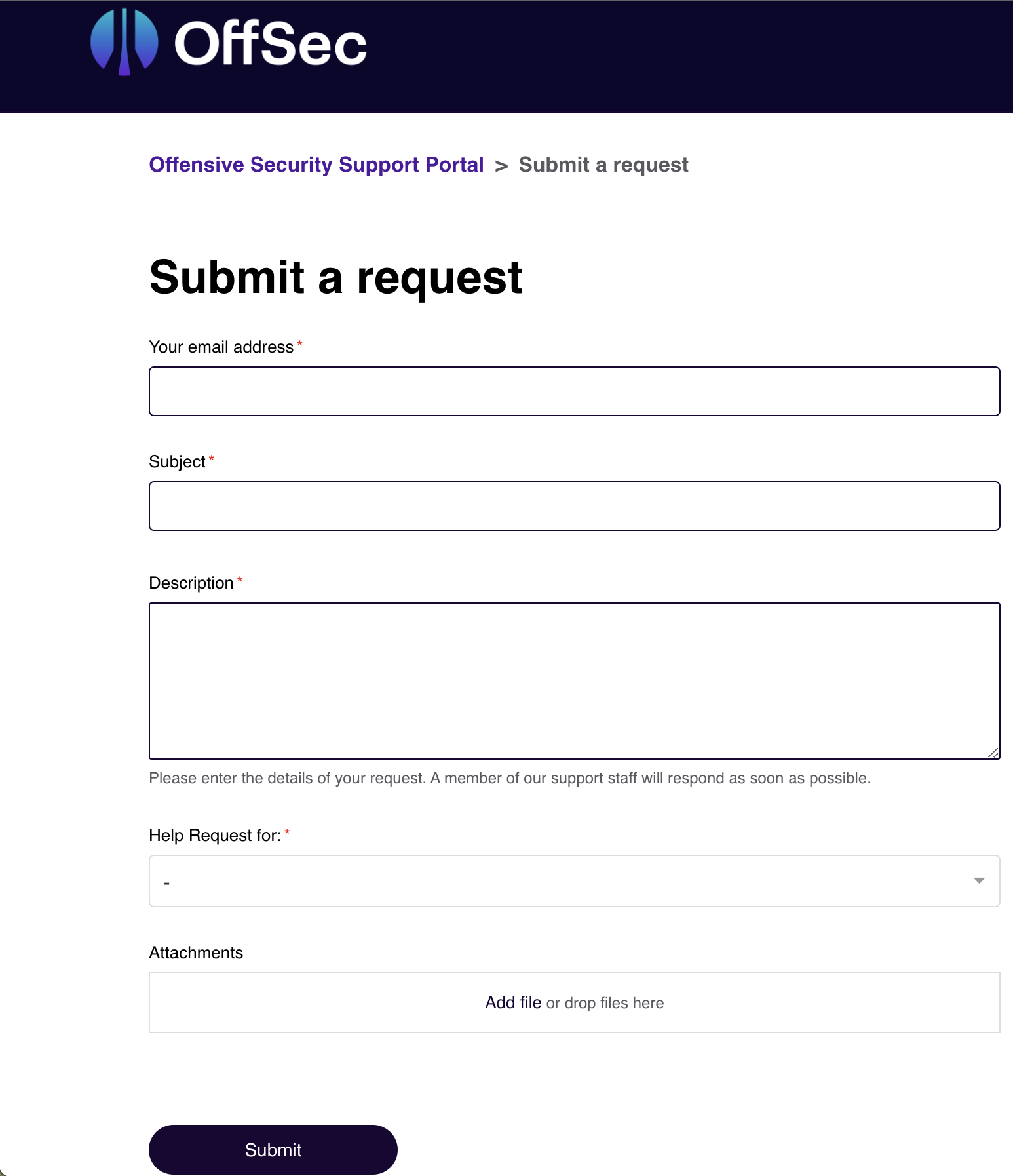 3. Begin to input a subject. The Help Center will attempt to serve up articles and FAQ entries that may pertain to your subject, so be sure to check those articles to see if they answer your question.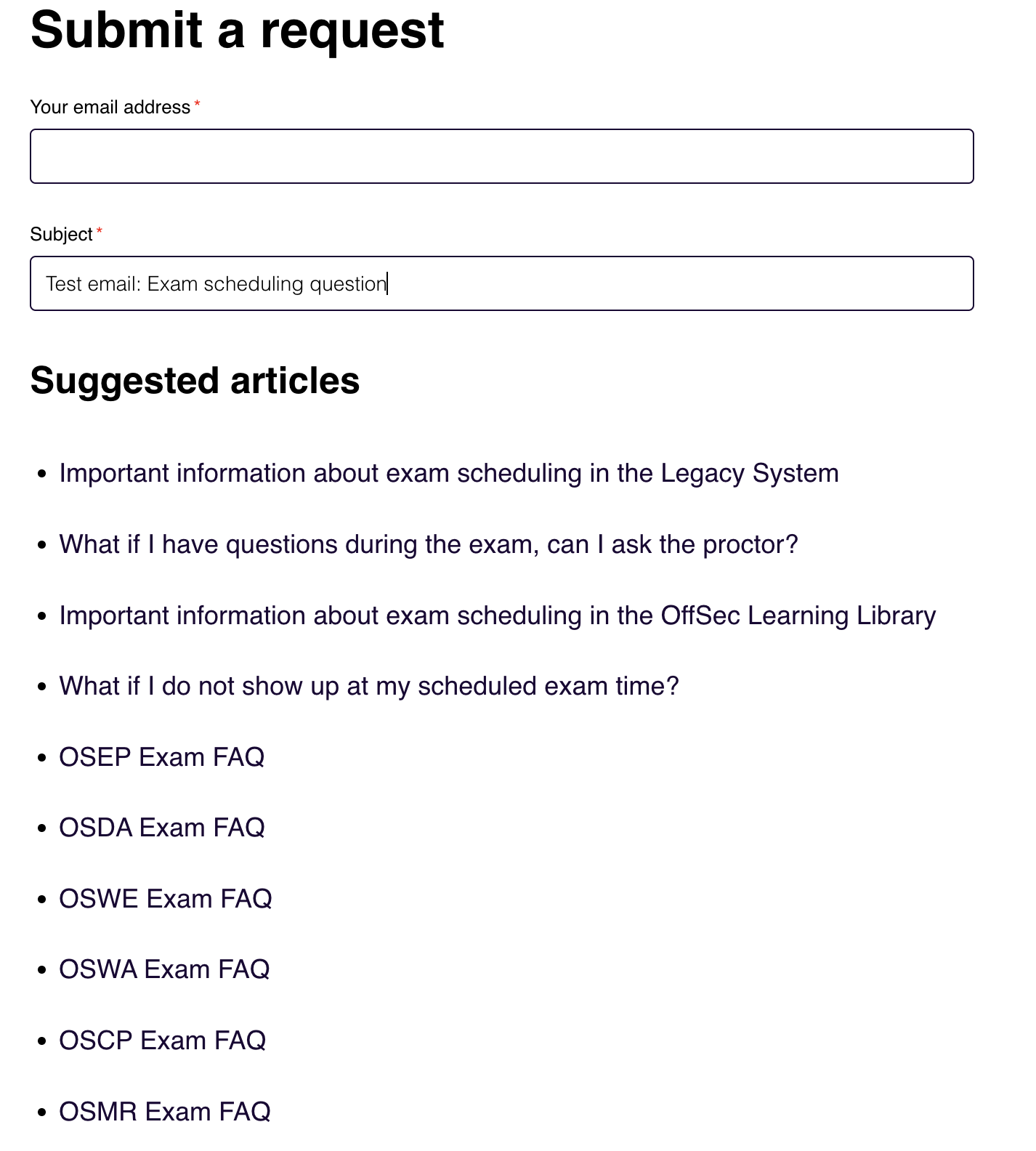 4. If you still need to submit a request, fill out the description of your ticket. This is the main body of the ticket, so be as descriptive as possible. You also have a "Help request for" dropdown where you can choose why you are contacting support.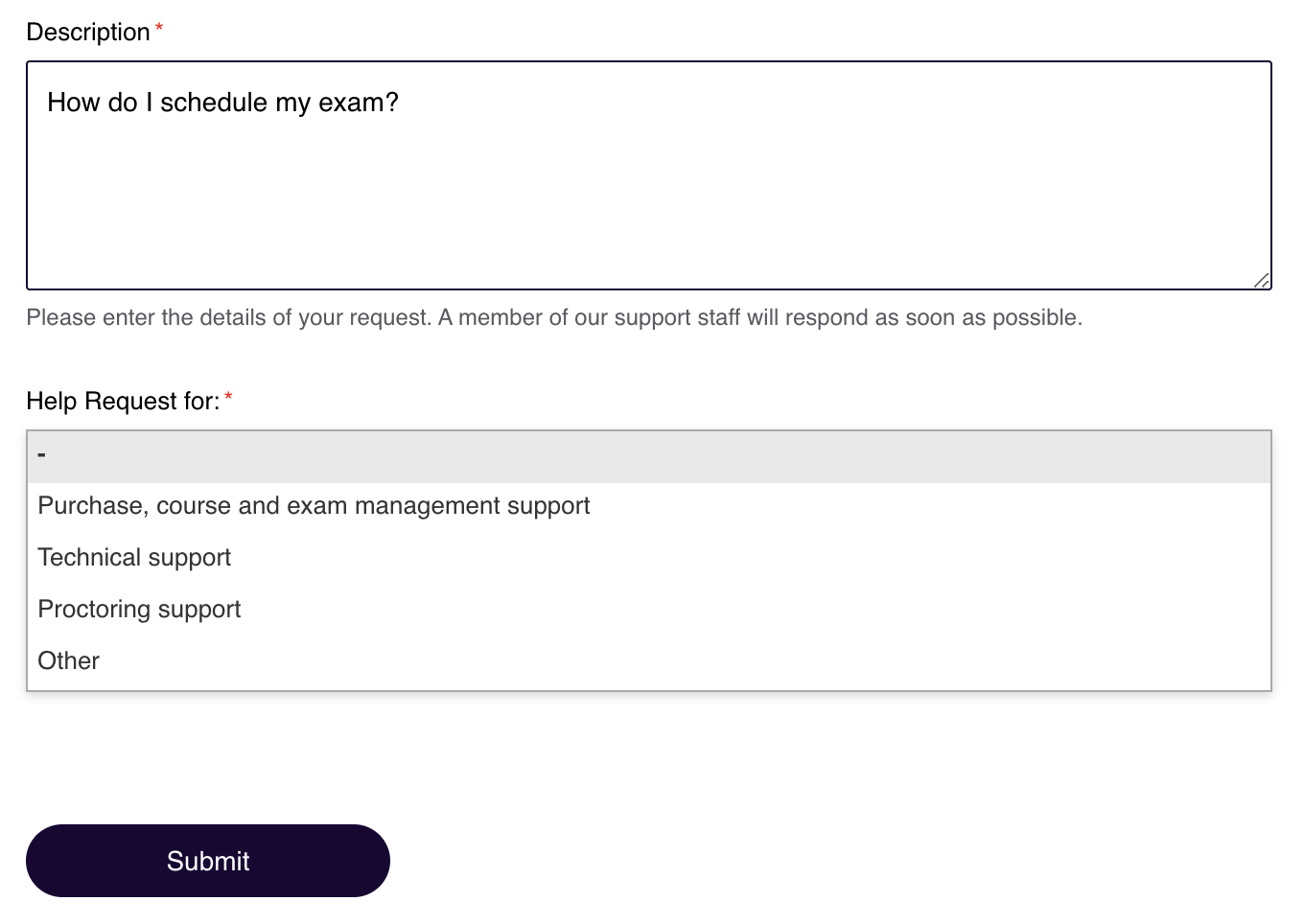 5. After you click Submit or Verify you will receive this message. A ticket will be created and someone from support will be in touch.

6. If you would like to see the status of your requests, you can log into the Help Center by checking out this article to create a profile. Once you get logged in, click on your profile in the upper right corner and from the drop down menu select My Activities.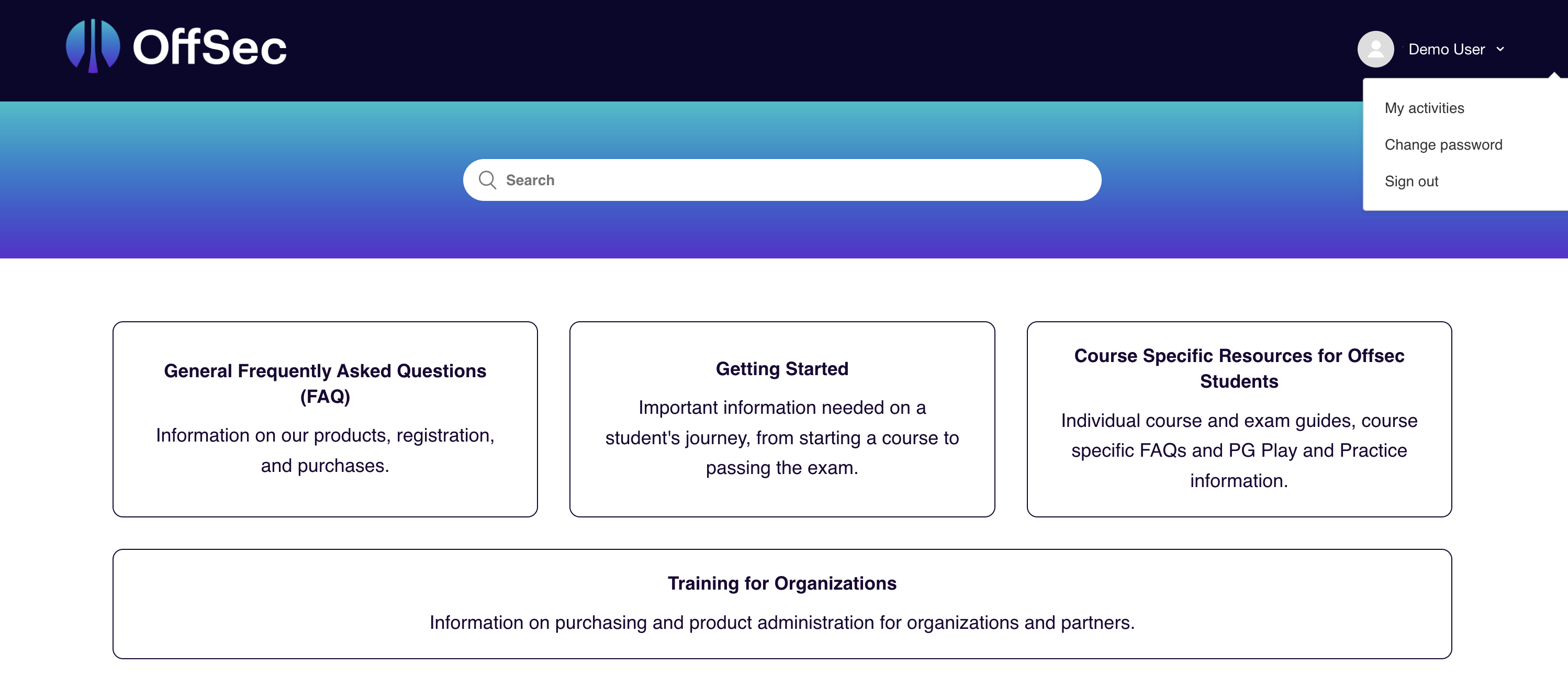 7. You will see a list of requests you have submitted and their current status. You can click on a request to update it or read any responses.

8. Once you have finished looking at your requests, click on OffSec Support Portal in the lower left of the window to return to searching for and accessing Help Center articles.