This article is intended for learners who wish to purchase lab extensions whose accounts are not linked to an organization. If your account is linked to an organization (which you can see at the top of your Buy More page) and want to purchase lab extension licenses you can assign to your learners or to yourself, please go through the steps here.
If you are studying in the Legacy System, please skip directly to the second section of this article.
All of our labs are identical with the same subnets and target IP addresses throughout so there is no updating of documentation required.
You can purchase additional products via the Buy More option inside your Learning Library control panel.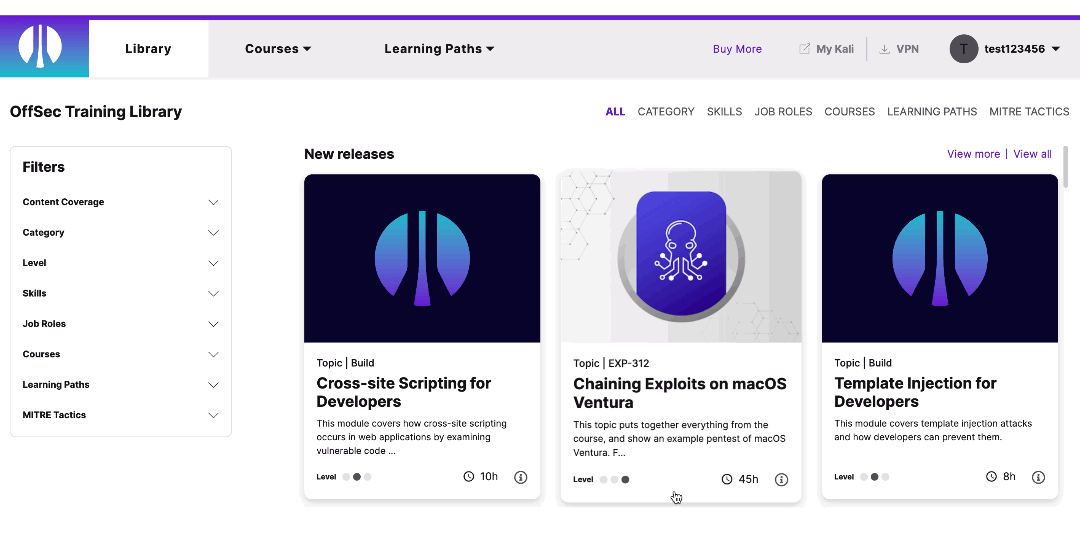 Once payment for a lab extension is submitted, if you still have remaining lab access to your course, your lab extension access will start at the end of your current access. If you no longer have active access, you can select a start date within 6 weeks from the date of purchase.
Tip: You can also purchase a Lab Extension by clicking the 'Extend' button on your Course page.

You can purchase a lab extension whenever you wish by using the personal purchase link you received in your course start email.
If you cannot find your personal purchase link, please submit a request and your team will be happy to assist.
Note: Once you have purchased your lab extension your account will automatically be migrated to the new Learning Library.