In this article, you will find information to the following questions:
This is a discount program offered by OffSec which was built for full-time university students to support cybersecurity education and achievements. Any student who is currently actively enrolled in a post-secondary education program (associate, bachelor, master, and doctoral degrees), may be eligible for a discount on their Learn One subscription purchase.
---
Instructions on how to apply for the learner discount can be found on our Do you offer learner discounts? page.

---
Yes, as long as you are enrolled in a university program, and have not achieved any certifications with OffSec, you may apply for a 10% discount for your next L1 purchase. Note, if you already have a Learn One subscription ongoing, you will need to cancel your renewal first and then submit your university student ID and OSID, to receive a discount code you may apply on your next purchase.

---
Learners who are approved will receive a 10% discount for their Learn One purchase.
---
Discount codes issued as part of the Achieve discount program are valid for 3 months from the moment they were issued.

---
In order to redeem your discount code, please access the Buy More button at the top when logged in to your account, add the Learn One subscription to the cart and press continue. You will then be able to redeem your discount code at the bottom of the payment page.
Once your discount code has been successfully applied, you will see the discounted amount in your cart.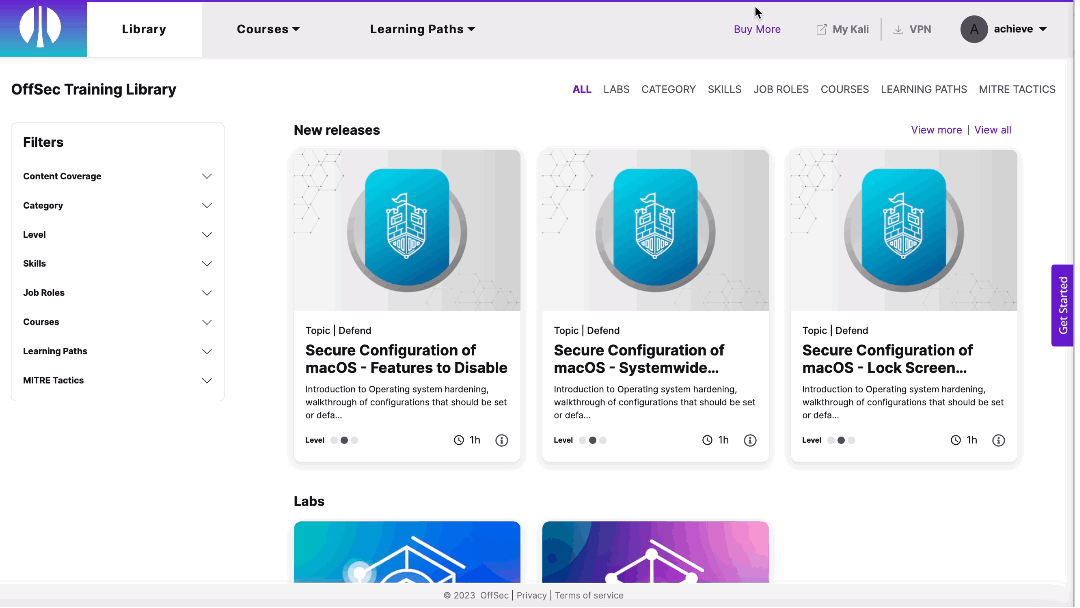 If you encounter any issues while redeeming your discount code, please submit a request for assistance and our support team will be happy to help.