So you can have a better understanding on what to expect during your learning journey, each Topic, Course, Skill or Job Role on our main Learning Library page comes with a time estimate. You can see the estimate at the bottom right of each tile.
Below you will find information about the time estimate and what it represents .
Most importantly, is the fact that the time estimate only applies to text and Topic labs. This means that videos, course labs and challenge labs are not included and, the time needed to complete those will come on top of the time estimate.
Note: Attacking the various lab systems and completing challenges is highly impacted by each learner's technical background and it can vary from weeks to months depending on background, aptitude, and available time.
To better understand the time estimate provided in the OffSec Learning Library let's take the EXP-301 course as an example. In the screenshot below, you can see the estimate is set to 882 hours of studying text and completing the topic labs (average estimate):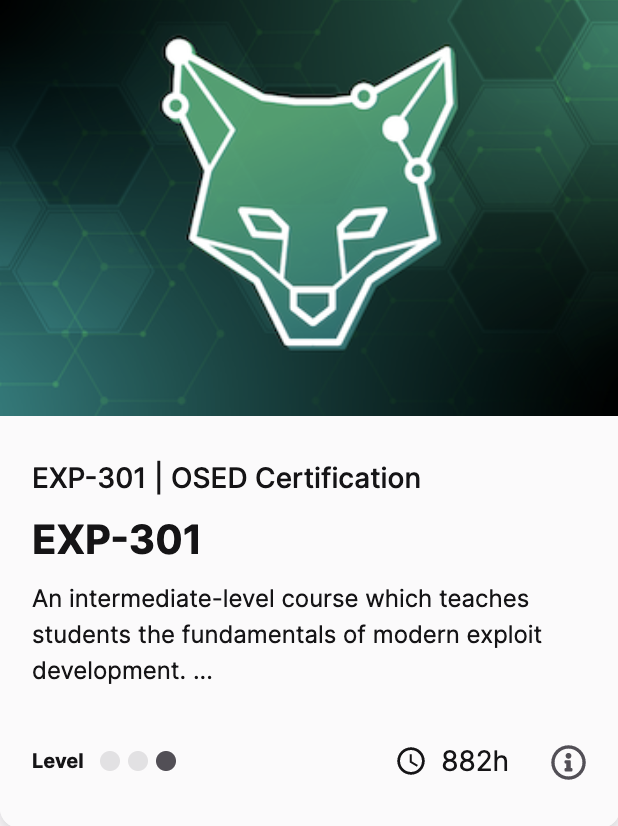 As per the EXP-301 course page on our website, there are also +15 hours of videos + course labs and challenge labs that are not included in the time estimate.
If you're looking at Skills for further developing your expertise, you can access a specific Skill in the Learning Library and it will show you all topic required to master this skill and the time estimate (text and Topic labs only) for each Topic.
Lets take Exploit Development. The full time estimate for this Skill is currently set to 1984 hours and by clicking on the tile, it will redirect you to the Topic section for Exploit Development where you can view the time estimate for each Topic: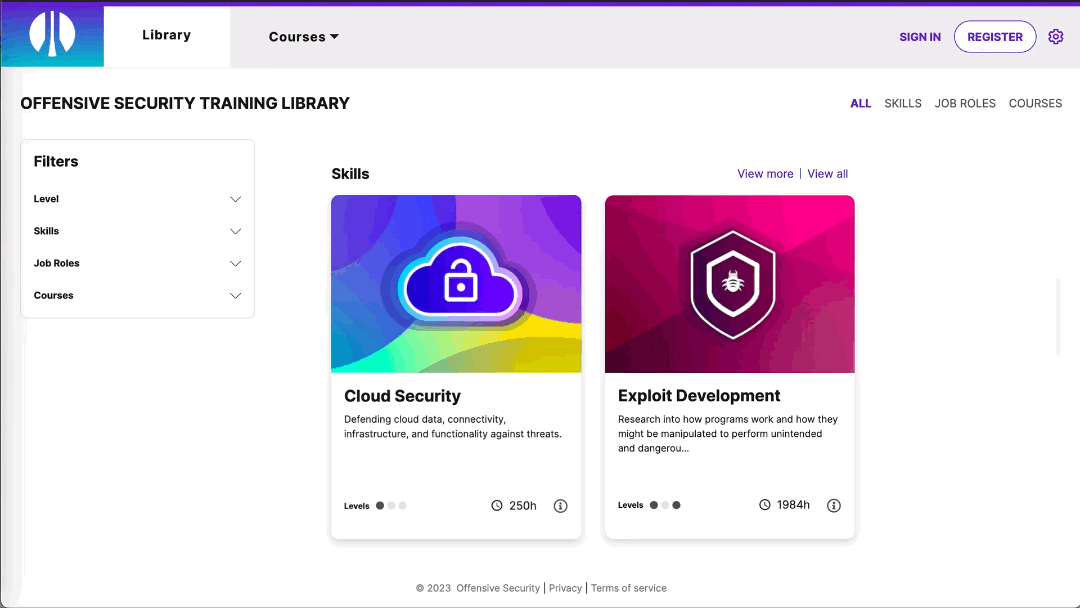 Note: the time estimates are subject to change as we gather more data and are able to provide more accurate information.