At the top of the Learning Library we are displaying our new releases, which will be updated every time a new Topic is added to our Library.
---
The Filters allow you to narrow down your search to Learning Modules specifically related to what you're looking for. You can combine filters to further narrow down the search or clear all filters if you need to start from the beginning.

Tip: If you are using multiple search criteria, we recommend sorting by category first before refining the content displayed using filters.


The filters available are:
Level:
This allows you to search for specific course levels from Beginner to Advanced. We have 100, 200, and 300 level courses, with level 100 being the easiest difficulty.
You can find a full list of our courses and a clear distinction of a course's difficulty and its relation to other courses in our course code article.
Skills:
With this filter, if you're looking at further developing your expertise, you can search for topics related to skills such as Exploit Development or Penetration Testing as a few examples.
Job Roles:
With Job roles, the topics are grouped together so that learners can easily develop their skills for specific job roles, such as, Network Penetration Tester, Exploit Developer and SOC Analyst.
Courses:
In the Courses filter, you can locate all topics related to a specific course like PEN-200 or WEB-300.
Regardless if you purchased a course or not, the new Library will allow you to access Topics for all our courses without signing in.
In order to access the content (course materials or videos) you will need to register and purchase a Course & Cert Exam Bundle or Learn Subscription.
MITRE Tactics:
This filter allows you to navigate through our content following the MITRE ATT&CK framework.* By filtering for a specific tactic in the OffSec Learning Platform, you can quickly find all relevant machines and learning modules related to that tactic.

Tip: The easiest way to view all the tactics and machines at once is to sort the content using the "Mitre Tactics" category under your username.
By clicking on the

button, you will be able to see the techniques and sub-techniques related to the content.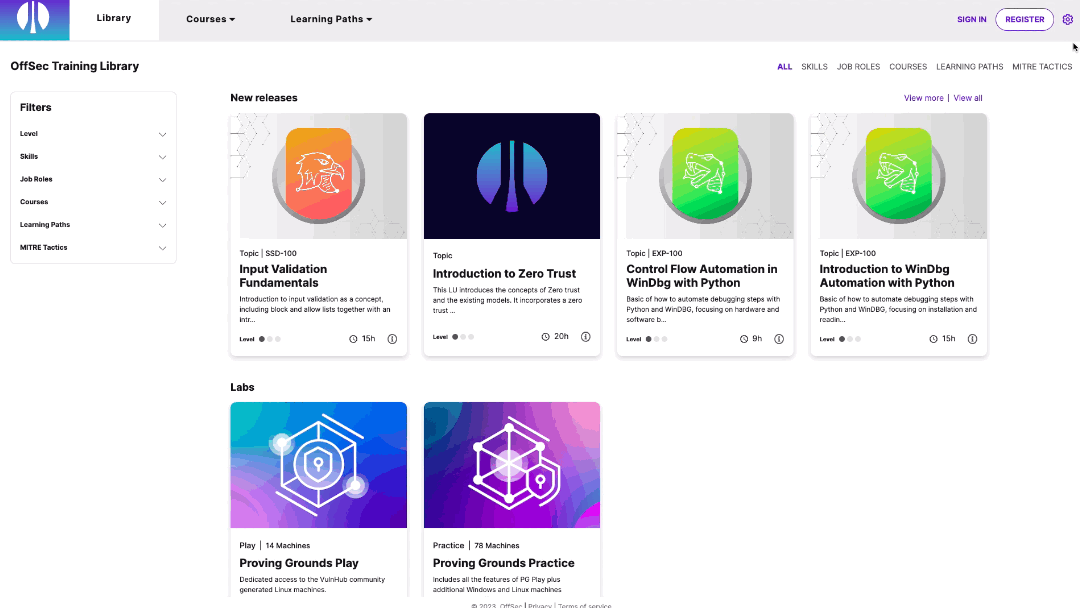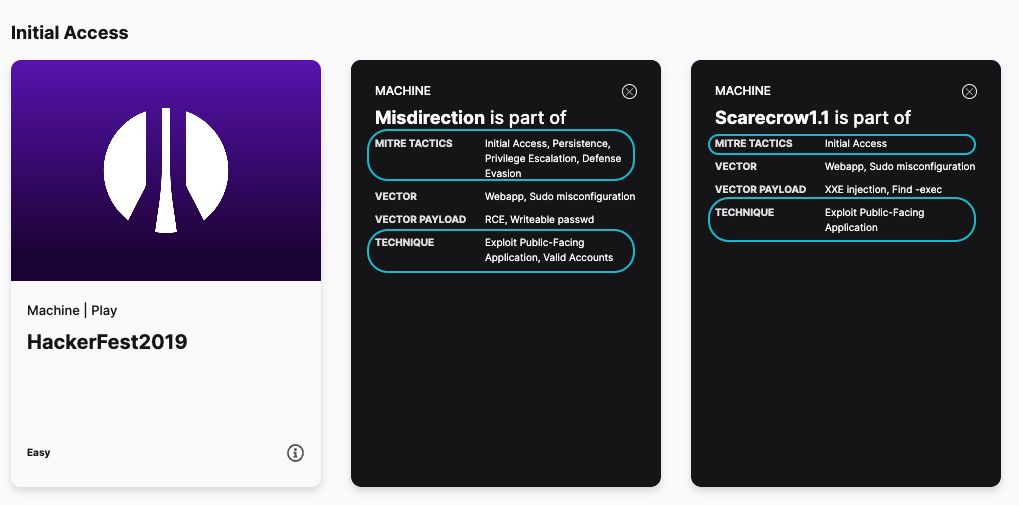 To learn more about the MITRE ATT&CK framework, we highly recommend to please visit: https://attack.mitre.org/resources/getting-started/
---
The labs Tab is where you can locate and access content available for PG Play and PG Practice.
You can find the Labs Tab and access PG Play or Practice directly by scrolling down on the main Library page or you can see all Topics by pressing the Labs button at the top right.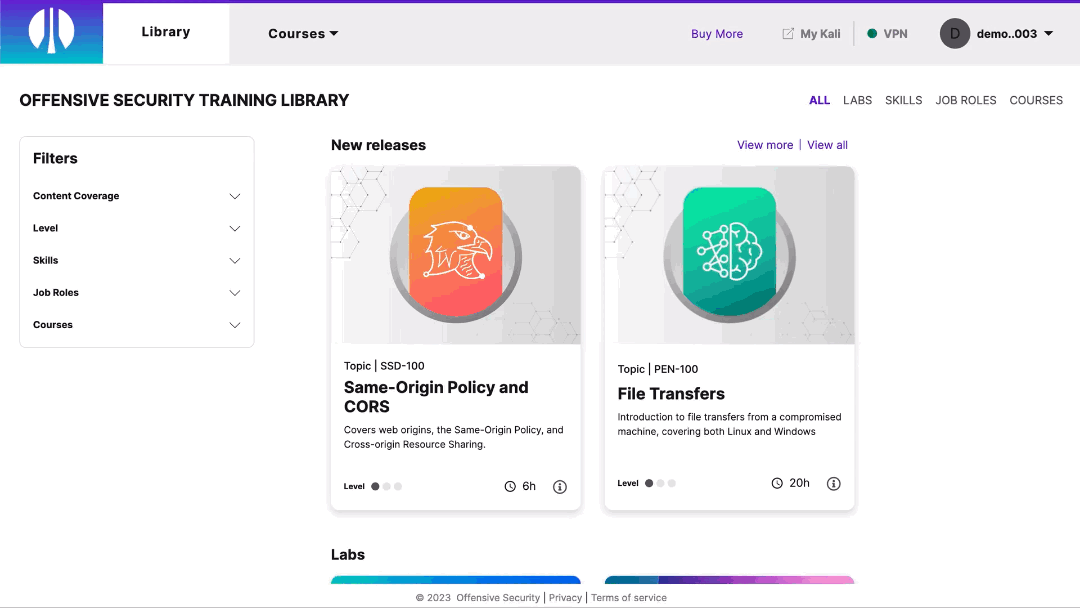 ---
No, some learning modules are independent of learning paths or courses and can now be found in the Library section when using the filters. All independent topics can be identified by the tile below:


---
Please try clearing your cache and cookies then refresh the page and reattempt your action.
The troubleshooting steps available here may also help resolve the issue.
Should the issue persist, please submit a ticket to our support teams.