With the introduction of the Offsec Learning Library you can now view your course materials, watch the videos and track your progress directly from your control panel.
In this article you can find out:
How to access your video course materials
The course materials will be available for as long as the course lab is still active. The materials are divided into modules, sections and sub-sections. To access your video course materials:
Click on the Courses tab to open the courses drop-down.
Select the course you wish to view and you will land on the Training Materials tab.
On the left side of the screen click on the Videos button to switch to the video course content.
Select the module you wish to watch.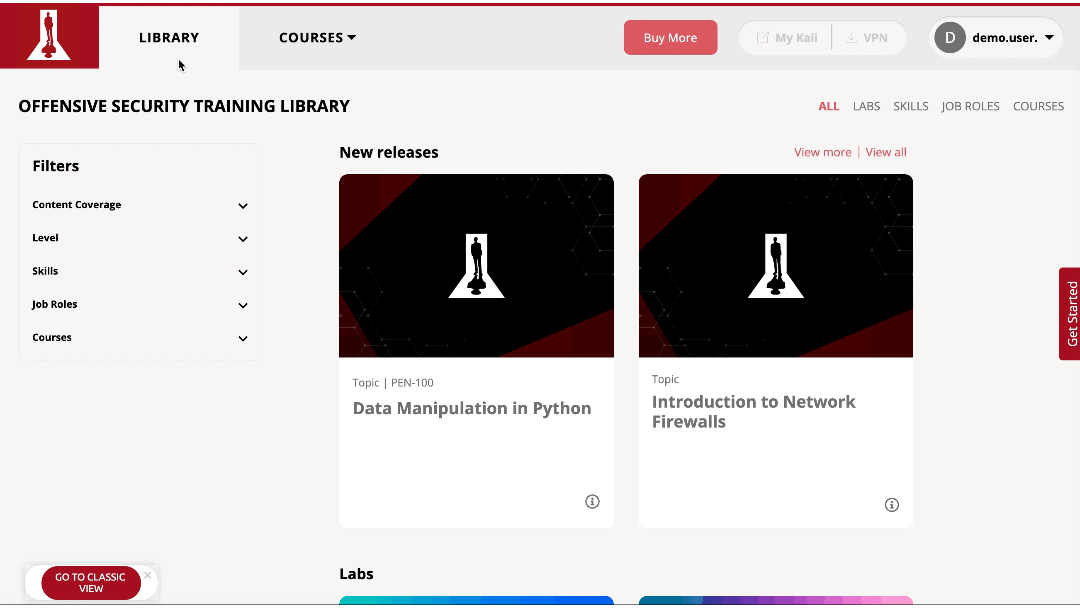 Video navigation tips
Navigate between sub-sections
On the left side of the video window you can see the course table of contents. Hovering over a section will show you how many sub-sections it contains. Use the + and - buttons to expand or collapse the section and find your video.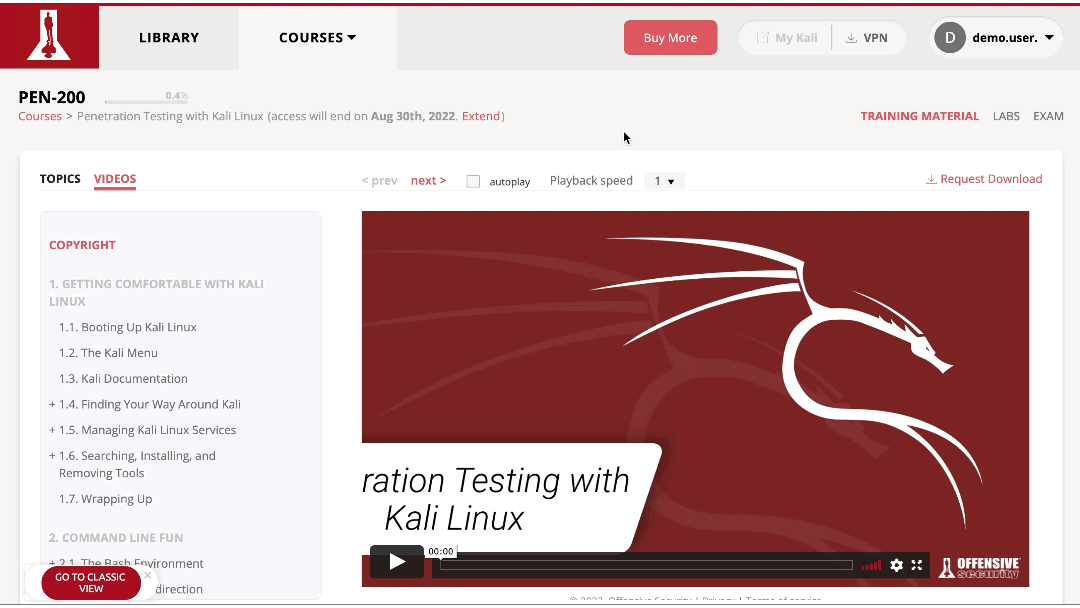 Once you started watching a video, you can also navigate to the previous or next video via the <prev and next> arrows located above the video player.

Autoplay
By default, the videos are set to auto-play, so once you have finished watching a video the next video will automatically start to play. You can disable or re-enable this function by clicking the autoplay button at the top of the video player.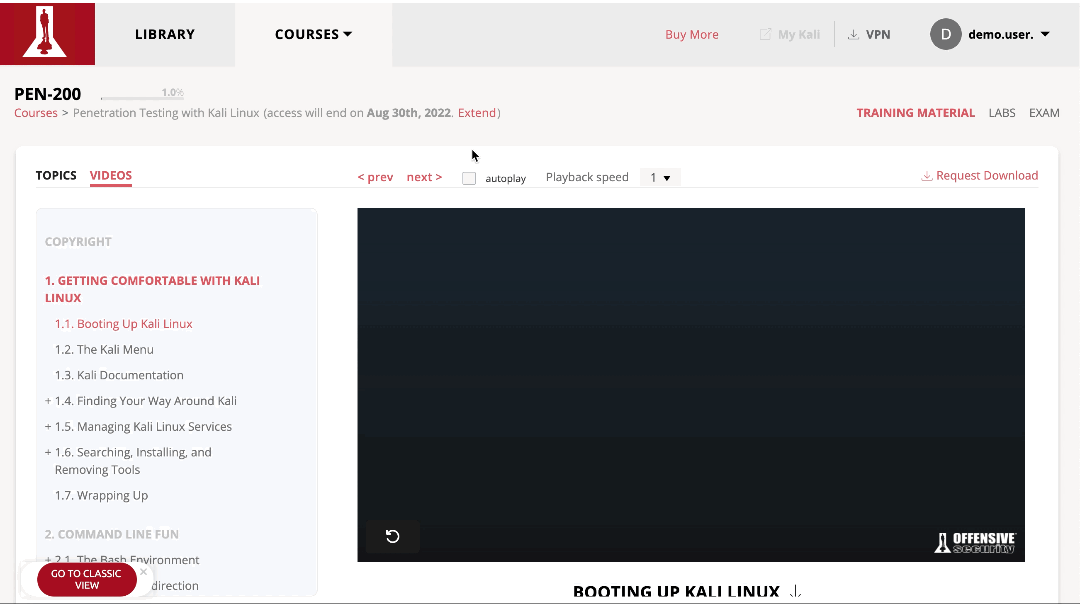 Transcript
When playing videos in the video window, you will be able to view a transcript underneath the video player.
When the video is playing, once a video starts playing, you will see the corresponding part of the transcript highlighted.
You can click on any sentence in the transcript and the video skip to that part.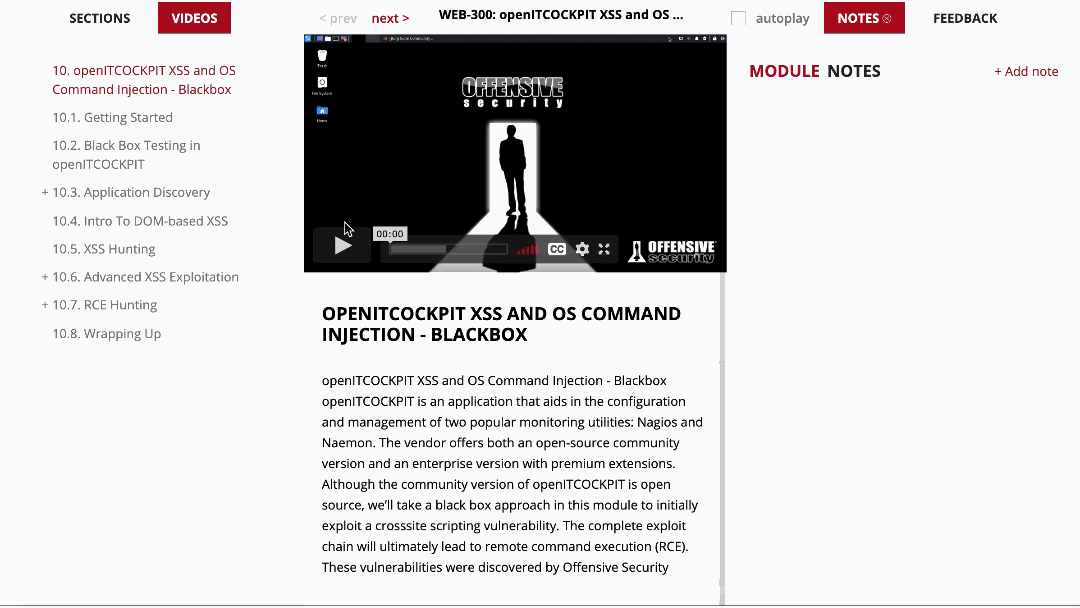 Navigation from the video material to the corresponding book section
While hovering over the sections of the video material, you will see a book icon appear. Clicking the book icon will redirect you to the corresponding section or subsection of video content.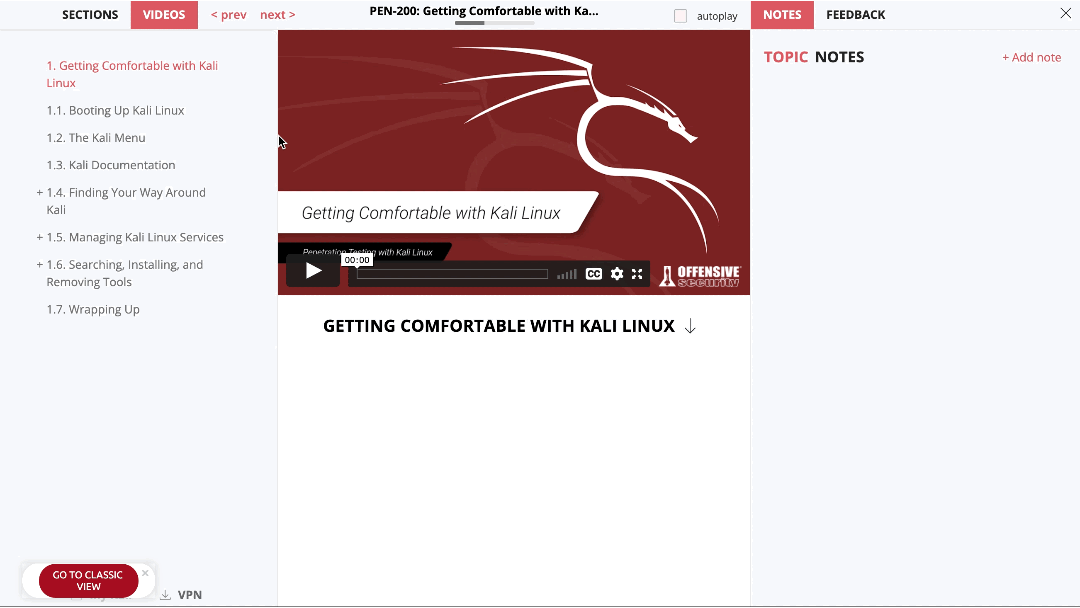 For tips and tricks on the book navigation or how to track your learning progress throughout the course you can read our Make the most of reading the course book online article.